The Role of Location in Choosing Where to Retire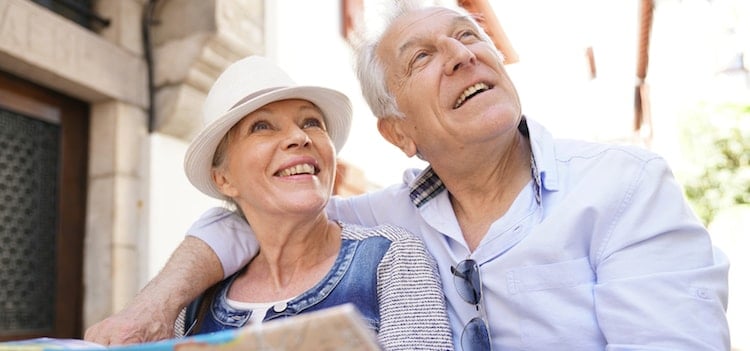 If you've moved in the past, you've probably placed major emphasis on the location of your next home. It had to be in a neighborhood you like, or within a certain driving distance from work or school, or close to friends and family. The location of your home impacts your day-to-day life in a major way, so it's no wonder location gets pushed to the top of "must-have" lists.
The same applies when deciding where to retire. The location of the continuing care retirement community you choose can have a major impact on your quality of life and overall happiness, so you need to not just like the location – you need to love it.
Location: Make It or Break It?
A CCRC could have all of your wish list items, but if it isn't in the right location, it could be a deal breaker. That's perfectly understandable! To avoid this scenario, keep the following factors in mind:
Closeness and quality of medical facilities in the area.

One of the great features of a continuing care retirement community is that even though you may be living independently, if your needs every change, you have access to the level of care you need right in your own neighborhood. However, should you need emergency medical care or medical care beyond the scope of what the CCRC offers, make sure there is a quality healthcare facility located within the vicinity. At The Moorings, Beebe Healthcare Center is conveniently located just five minutes away.
Amenities, shopping, dining, and other activities nearby.

It's your life, and it's your time to live it in the best way possible. At the right CCRC, you shouldn't be stuck in your community at all times – you should be encouraged to get out and about and enjoy the surrounding area! Every day, residents enjoy a variety of enriching community events and activities not only at The Moorings, but in the greater region as well. Spend a day strolling along one of the nearby Delaware beaches or hiking in beautiful Cape Henlopen State Park. Engage your brain by taking a class at the Osher Lifelong Learning Institute. Enjoy fine dining options in the "Culinary Coast" or spend an afternoon shopping in downtown Lewes.
Cost of living.
Is the cost of living in the location you're considering higher than what you're used to? Or perhaps it's lower? Sometimes a CCRC located in a certain area or city can have higher costs of living that new residents weren't expecting, which can have a major impact on your budget. Keep this factor in mind as you weigh the pros and cons of various locations. In the state of Delaware, for instance, there's no sales tax and the cost of living is substantially lower than the majority of states on the East Coast, making it a desirable place to live and retire. 
Proximity to loved ones.

Do you want to be near your family and friends so you can still spend time with them? Remember, by choosing a CCRC, you're also choosing maintenance-free living, so you'll have more free time to spend with the ones you hold dear. Make sure you are in a location that suits your needs in terms of driving distance from your loved ones.
Familiarity of the area.
There can be a huge learning curve when moving to a new city or town. Keep this in mind when considering the location of a CCRC. Will you feel homesick for your old town? Or do you want a new adventure in a new town? Or maybe you want to stay in a particular location because it's familiar to you? Whichever option you prefer, it's a factor to consider during your search.
Retire Along the Delaware Beaches at The Moorings at Lewes
You've heard the mantra a thousand times – location, location, location. Don't let location slip too low on your priority list as you search for the right continuing care retirement community. As you consider independent living at The Moorings, take the above factors into consideration as you start your search. If you'd like to learn more about our vibrant CCRC in Lewes, please contact us today to schedule your personal tour.